Retail Display Graphics
Retail display graphics are everywhere. When it comes to creating a beautiful print display there are a lot of substrate choices, but not all are created equal. There are three categories of retail display graphics, with the distinguishing factor being the length of application. The duration of the application plays a large role in the type of rigid material recommended.
Temporary Display Graphics
Temporary display graphics are those that are meant to be up for a shorter period of time, like 1-4 weeks. These types of displays don't need to withstand long periods of wear and tear, so foamboard is a great option.
Foamboard provides great print quality while also staying lighter in weight. It has a paper face to alleviate any potential issues with static as well. Our line of Duratex Foamboard gives you the flexibility needed to create stand out, short term display graphics without breaking the bank. Learn more about Duratex foamboard here.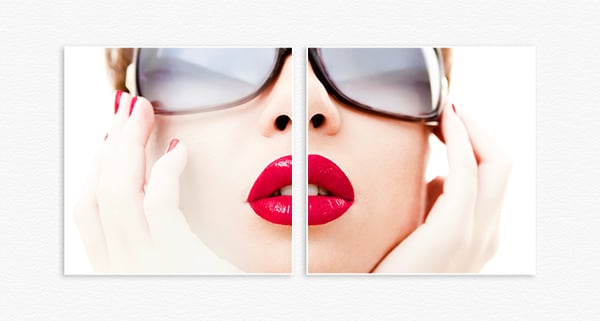 Semi-Permanent Display Graphics
Semi-permanent display graphics serve more of that middle ground application. While this realm can include Duratex Heavy Duty Foamboard or Ultraboard, medium term often includes PVC, which is a little bit more rigid. Sign PVC is expanded PVC, meaning that the particles are expanded to make it a lighter material to use.
Semi-permanent substrates are also great for retail applications where there is a high degree of moisture. If warp is a factor, PVC offers more resiliency. This same characteristic makes it a great option for high traffic areas within retail locations.
ION PVC is our Grimco exclusives brand, offering you a very smooth, high-quality surface at an affordable price. Learn more about ION PVC by watching our Virtual Tradeshow segment below and reading our ION PVC Blog Post.
Permanent Display Graphics
Permanent display graphics require heavy duty substrates to withstand the test of time in any environment. Long term applications need a more rigid solution to last.
Materials like Alumacorr, Aluminum blanks and MAXMETAL all provide versatility that is built to last in longer term applications. Both Alumacorr and MAXMETAL provide rigidity on the outside while still keeping a lightweight core.
MAXMETAL is our Grimco Exclusives brand, offering numerous size and thickness options. These extremely versatile panels can be cut or routed with ease and perform very well with vinyl or paint.