Does Digital Print Acrylic Really Make a Difference?
Acrylic is excellent for a wide range of applications, but when it comes to printing on acrylic there is really no better option than Acrylite Digital Print Acrylic. Digital Print Acrylic is a clear acrylic panel with enhanced adhesion properties for UV and Latex ink. When you print on Acrylite DP Acrylic you never have to sacrifice clarity or color vibrancy, which is two crucial factors when you don't want to lose out on quality when printing on flatbed printers. The specifications of Digital Print Acrylic prove that it is the go-to acrylic for flatbed printing.
Top Digital Print Acrylic Benefits:
👉 Adhesion Properties: Acrylite DP has superior adhesion properties in comparison to standard acrylic and its adhesion capabilities. Due to digitally printable acrylic's superior adhesion properties not only does it allow for additional durability in handling, shipping, and installation, making it an excellent reason to use.
👉 Tested by Experts: The added confidence in purchasing Acrylite DP because their acrylic sheets are developed and tested by experts with leading digital UV flatbed prints. Due to the added testing with top UV flatbed printers, you can confidently print on DP knowing that you will receive a perfect print every time.
👉 Superior Clarity: DP Acrylic is a crystal-clear sheet, meaning you will see the maximum visual impact on all your prints.
👉 Water-Clear Edge: The edges on the Digital Print Acrylic are water clear for alluring exposed edges when polished.
Do you NEED to print on Digitally Printable Acrylic?
No, but two key factors to keep in mind is that if you print on Cast or Extruded Acrylic the prints won't last, if you bump the print or hit it you will notice the image will start to peel away or scratch off. Acrylite DP's ink-receptive liner allows your print to last longer and remain vibrant and high quality, without worrying if the print will easily fade or scratch.
Watch Lauren talk about the print vibrancy differences between DP Acrylic and Cast Acrylic:
Watch Lauren Salzman demonstrate a scratch test on Acrylite Digital Print Acrylic:
Digitally Printable Acrylic In-Use: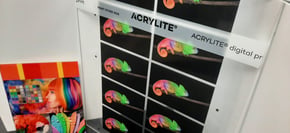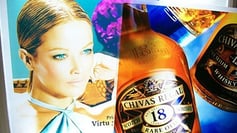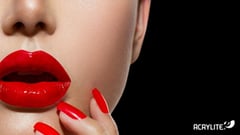 A Knowledgeable Team Here to Support You!
Grimco is here to support your projects and your business with our very knowledgeable team! Contact us so we can assist you with any questions or concerns or visit Grimco.com to learn more about our full product offering. Or, if you have specific project questions or need help understanding which Acrylic will be ideal for you, reach out to your Acrylic & Polycarbonate Product Line Manager, Lauren Salzman.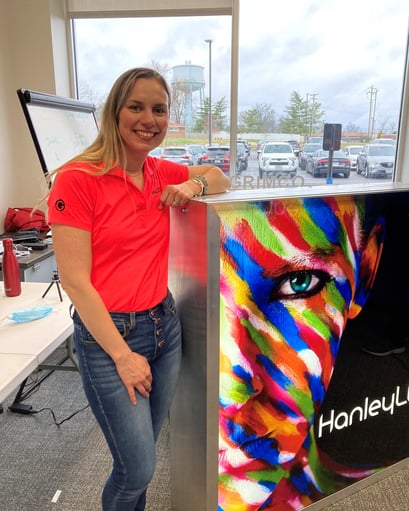 Lauren Salzman, Acrylic & Polycarbonate Product Line Manager
"I bought several pieces of Acrylite digital print material for a customer's print and it was exceptionally easy to use and the print was great. I will purchase again for consistency and overall quality. I have used Acrylite for 15 years and will continue for the quality and options available with their products" - Express Signs Inc., Murfreesboro, TN