HP Latex Loyalty
Calling all HP Latex printer owners! Are you aware of all the great resources HP has to offer? Between the Applications Center, helpful PDFs and ink status monitors, you are set for success.
Educational Resources
HP has developed helpful PDFs and videos to educate you on their company, programs and equipment. Utilizing these resources gives you a firsthand look at how they develop programs to fit your needs. For example, the PDF below outlines HP PrintOS and how it works: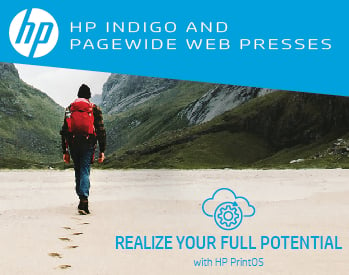 Check out their PrintOS video for a more visual approach to learning!
PrintOS Mobile App
When everything else is at your fingertips, there is no reason why your printer information shouldn't be too! HP offers a convenient mobile app that monitors job status and machine functionality and offers you the ability to alert your team of issues, should they arise. Find out more below:
Applications Center
The HP Applications center offers a suite of design tools. Using their premade templates, you can assist your customers in creating a variety of large format designs or look into something for yourself with the cloud-based design app.
Latex Loyalty Promotion
If you love your HP Latex printer, things are about to get even better! Introducing the all new HP Latex Loyalty Promotion. Franchises with HP L2 Series Latex printers can take advantage of the HP Latex Loyalty Program until April 15th, 2020.
The promotion is available for HP Latex 335, 365 and 335 P&C and can be stacked with current Instant Rebates, resulting in all new net low prices. For more details, contact your local Grimco sales representative!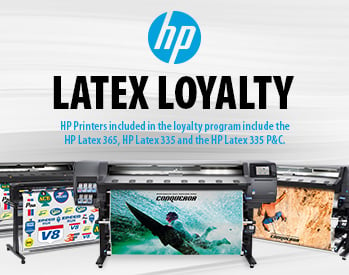 Not sure who your local rep is? We are here to help! Simply send us an email and we will pair you with the right person.