All-New HP Latex 700 & 800 Series Printers
HP recently released their new line of Latex printers and Grimco is excited to break them down, and hopefully answer several questions you may have! The new HP 700 & 800 Series will help win the high-value jobs your are after, beat your deadlines with smart, efficient printing, and sharpen your sustainability edge.
There are four models with this new release, all 64" width printers and all retain the hallmarks of HP Latex - the instant dry inks, no daily maintenance required, and user changeable printheads - but with several improvements. The HP Latex 700 and 700W use one liter inks, while the HP Latex 800 and 800W models use larger three liter inks to achieve a lower ink cost. All models have a new ink formulation, plus new printheads with 50% more nozzles, creating a longer life. Customers can expect sharp 4 point text now with the new HP latex printers.


Updates & Improvements
The HP 700 & 800 W Series include white ink, taking HP's revolutionary white ink that the R Series pioneered. It is a robust, opaque white ink that does not turn yellow, commonly seen as UV White does. This series has four white ink modes to achieve different effects, and maintains great ink circulation to keep the white ink profitable. Almost no waste OR maintenance - two of the biggest issues in previous technologies! These pieces are great for white on clear or even printable metallic vinyl!
Another huge improvement with this new launch - a 30% reduction in curing temperature thanks to the new curing system and the updated ink technology. By extracting the overcoat out of the ink, it has improved post printing lamination and enabled a wider variety of materials to be used. Lower temperatures when combined with the previously mentioned ink update, and new printheads has created a wider color gamut, increased speed and improvements in print quality! You can now print latex in lower pass modes, which also increases the speed of printing – up to 334 sqft/hour on the 700 models, and 388 sqft/hour on the 800 models.
Sustainability has also been upgraded with the new ink cartridge being made of recycled materials, making the HP Latex printer even more eco-friendly than before. HP continues to be the leader in wide format green solutions.
The new latex printers, in addition to the afore mentioned new curing system, also have an improved loading system and can hold up to 121 pound rolls. Alongside the improved media advance (OMAS) and Print OS technology, you have the ability to store up to 100 jobs on the printer itself, for fast, easy job repeatability.


New Models
The all-new HP Latex 700 & 800 Series includes four models in total, offering a variety of options. Both the 700 & 800 can be purchased with or without a White Ink option. The main differentiating factor between the two series are the 1L ink cartridges with the 700 Series, and the 3L ink cartridges with the 800 Series.
HP Latex 700W

The HP Latex 700W is a 64" Large format latex printer with 1L HP 832 Latex Inks + White. Produce high value jobs with pure white ink, and fast & easy spindle-less media loading. With the new HP 836 Printheads, you will achieve fast saturated color up to 334 ft2/hour.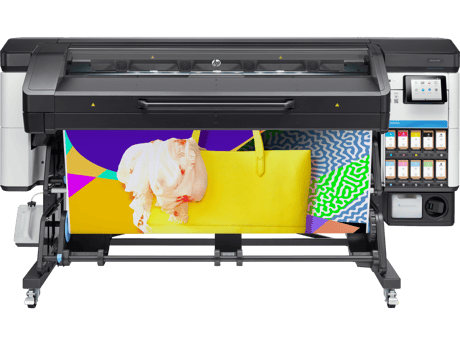 HP Latex 800W

The HP Latex 800W is a 64" Large format latex printer with 3L HP 873 Latex Inks + White. This piece delivers vivid colors at high speeds, and fast & easy spindle-less media loading. With the new HP 836 Printheads, you will achieve fast saturated color up to 334 ft2/hour.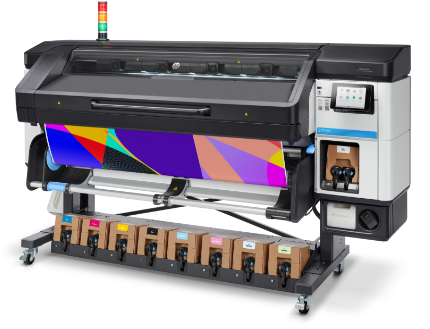 All of the new features of the HP 700 & 800 Series will be explained and shown in greater detail Thursday, March 18th via webinar at 1 pm CST!

Please register to attend by emailing hplatex@grimco.com. We look forward to seeing you there!