5 Questions to ask before buying media!
Freeze! Before you click the order button or call up your favorite rep, pause for a second. Take this moment to think about the media purchase you are about to make. Is it the best value? Are you getting the best bang for your buck? I guarantee that after you ask these five questions, you will be making the most out of every purchase made.

Many brands like to compete on price, typically ending in a reduction of quality along with the price. Cheaper materials that last as long as the customers ride home make for low prices that hopefully make up for the poor quality. Grimco does extensive testing on all products before they introduce it into the Briteline portfolio. Briteline is very proactive about quality control!


2) How many options are there?

Instead of being limited to specific colors, adhesion types, and applications, Briteline hosts a robust portfolio of products. Briteline can fill almost any need for any application. It can match close to every color requirement for heat transfer projects. Briteline does this all with the adhesion technology you need to make your work last.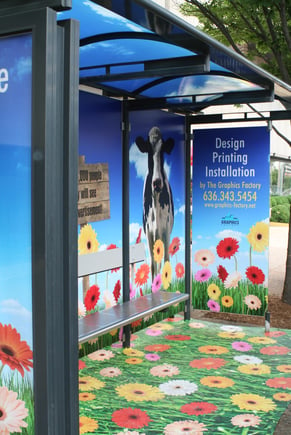 3) Who backs it?

It seems like new media products are popping up from new suppliers all the time. They come with new promises of magical results that don't always come true. Briteline has been around for years and it does not stand alone. It is also backed by Grimco and all 140+ years of reliability customers have grown to know and love.


4) Is the brand stagnant?

This one is for all the people with special requests. If your projects tend to leave reps baffled or you can't find exactly what you're looking for regularly look no further. Briteline is continuously adding new and exciting products to the line every year! Just this year there have been several new additions.


5) Is it Briteline?

For many reasons, including the ones previously mentioned Britline is one of the top media providers around. From WrapCAST to Translucent and all the banner, HTV, or tape in-between Britline has what you need. As you finish your moment of pause, "wrap" up with the real question in all of this.
Is it Briteline?