Roland TruVis Compatible Inks - Now Available!
The Grimco team has been selling 20/20 Color inks for the EcoSol Max printers for years. But now, there's even more options! Introducing Roland TruVis compatible inks - now available at Grimco! They are true plug and play inks for anyone using the Roland TR2 inks, with no flush required! For those using any other non-OEM ink, a flush is highly recommended.

The 20/20 Roland TruVis inks are compatible with the following pri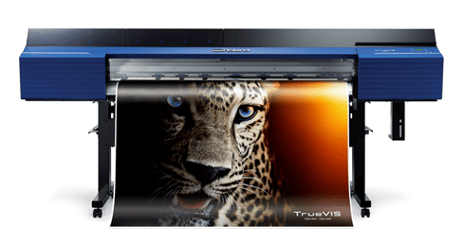 nters:

TruVIS

SG2-300/540/640

TruVIS

VG2-540/640

TruVIS

VF2-640
Did you convert to TR2 inks?
These printers are also compatible:
TrueVIS

SG300/540

TrueVIS

VG 540/640
While shopping on Grimco.com, these new inks can be found under the 'Inks & Printer Supplies' category, or by searching any of the part numbers below.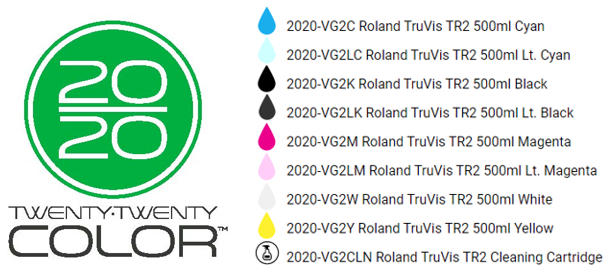 Commonly Asked Questions
Can I mix OEM and 20/20 Color Inks?
Yes, you can run OEM inks and 20/20 Color inks at the same time.
Are the cartridges compatible with OEM inks?
Yes, they are plug and play and are seen as OEM by the printer.
Do I have to build new profiles?
Not if you are currently running OEM inks. The identical color gamut allows old profiles to be freely utilized. If you are switching to 20/20 Color from another 3rd party ink, you may have to return to the OEM ink color profiles.
Check out all of the questions and answers, along with our Warranty information!



The 20/20 Color line has been a Grimco staple for 12 years now due to the bold colors and excellent print quality. Get the color and performance you need at a great price with Grimco's 20/20 inks!