Falconboard: Embrace the Brown Core
Falconboard recently passed on some information to us here at Grimco that we felt was important to share! As the world moves towards the go-green initiative, it is important our sign industry community joins the movement as well. We all have a social responsibility to keep our planet safe, let's do it together!
The Movement Towards Sustainability
According to a study conducted by the CGS, more than two-thirds of consumers consider sustainability when making a purchase and are willing to pay more for sustainable products. It is more common to see businesses and corporations establishing sustainability programs focused on reducing carbon footprint, recycling, and environmental stewardship. This movement is also driving end-users to further examine printed materials used for in-store signage and assess "greener" production capabilities when selecting printing partners. Because of that, the SFI certification is becoming more sought after by end-users!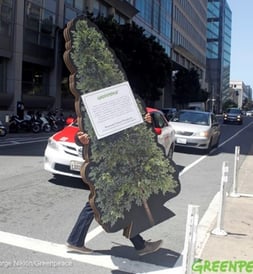 What is SFI Certification?
SFI stands for the Sustainable Forestry Initiative. It is known for being an independent, not for profit organization that works with the forest sector, brand owners, governments, conservation groups, and many more. They work to provide solutions to local and global sustainability challenges.
♻️ Fun Fact: SFI offers the world's most reliable supply of certified sustainable forest products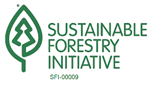 Why Buy SFI-Certified Products?
"Choosing SFI-certified products is a great way to protect species, combat climate change, reduce plastic pollution, and protect water supplies. Consumers are becoming increasingly aware of their purchasing decisions and when a product has an SFI label, there is an extra assurance that the fiber used to make the packaging was sourced sustainably."- Currently 52% of consumers recognize the SFI label. (Click to see original article)
Why Falcon Board?
Stronger, Flatter, Greener, Better!
Falconboard® Print is a fully recyclable* rigid graphics media board which offers superior performance over most traditional foam board options.
It is approved for the Sustainable Forestry Initiative®(SFI) Certified Sourcing label, indicating renewable virgin and post-consumer recycled fibers.
Falconboard®Print is designed for use in interior signage, three-dimensional displays and point-of-purchase applications where excellent print quality is required.

Its unique structure, high-quality white facing and natural kraft paper core can handle the most demanding of graphics display requirements due to its printability, strength, rigidity and dimensional stability.

Excellent "green" alternative to traditional foam boards made from polyethylene (PE), polystyrene (PS) or polyvinylchloride (PVC)

Falconboard®Print is an environmentally responsible material that helps retailers and brand owners reach their green initiatives.

Lessens dependence on petroleum-based resins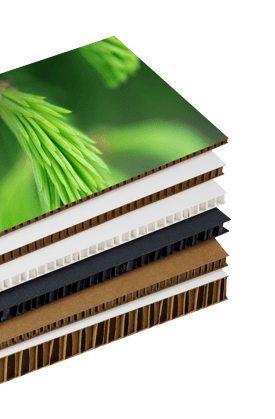 ♻️ Fun fact: Recycle centers can immediately recognize brown core materials as paper and place it into the paper corrugated recyclable location to ensure it moves on to another life! Embrace the brown core!
Common Applications in the Sign Industry
🌎 Digital Direct Printing
🌎 Point-of-Purchase (POP) displays
🌎 Retail displays and signage
🌎 Mounting/Framing
🌎 3D Exhibits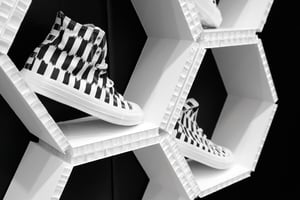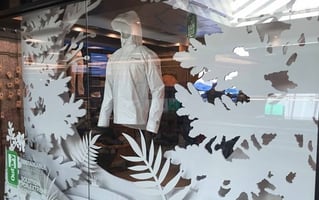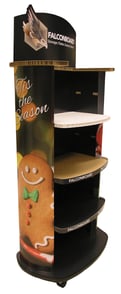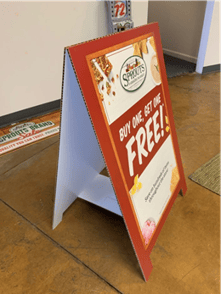 Where to recycle Falconboard?
Falconboard recycle code =

#20 PAP
We hope this information gave you stronger insight to the importance of sustainability and recycling. Join us in the movement and place your next eco-friendly order soon!