Pillowing Versus Non-Pillowing Foamboard
When it comes to foamboard, there are two types of cut finishes to choose from. The distinction between them lies in the edge. Depending on the size of your customer or placement of the final product, one may be preferred over the other. While the industry used to see an overall preference for pillowed edging, a trend in the opposite direction is taking place. It's important to always ask your customer the question- Do you prefer pillowing or non-pillowing foamboard?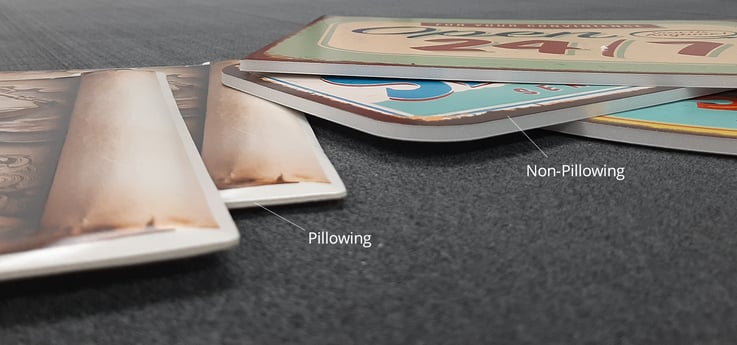 You may hear terms like memory/non-memory foamboards or recovery foamboards to refer to the same idea. Essentially it all comes down to how the board will perform when cut. The finished look is really what is being influenced.
Traditional cutting tables are used to process smaller runs, mockups and prototypes. Pillowing does not influence how the board will perform on a traditional table.
Larger volumes, however, are usually cut in a clamshell, vertical or shuttle feed die cutter. The type of edge does impact how boards will perform when cut with these common systems. The ejection rubber will compress the paper facers together and collapse the foam at the cutting edge. This seal at the edge gives a clean, finished look to the display graphic and is known as a pillowed edge.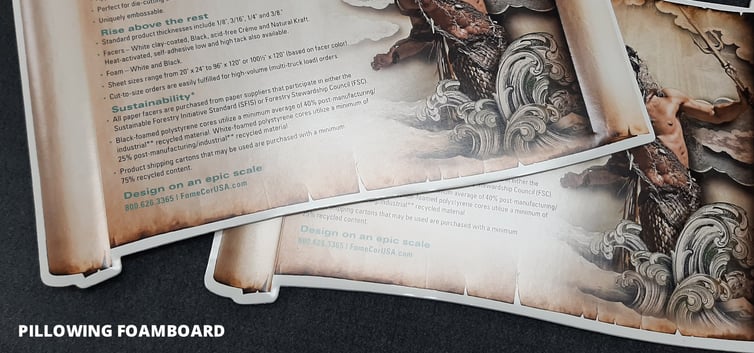 A non-pillowed edge will still show the center foam, keeping the complete thickness all around.
Grimco carries both types of foamboards.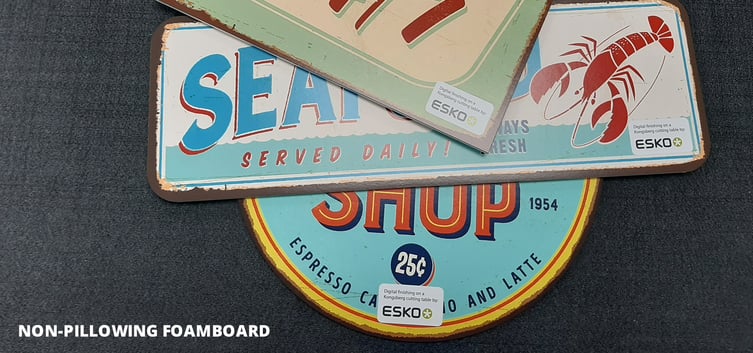 We have a team of experts waiting to help you choose the best kind for your next project. Contact our boards specialist team, today!
Grimco is now stocking 3A Fome-Cor Nation Wide!
Check out the product comparisons to Duratex Foamboard