New Look for Grimco.com Product Pages
A New Look for Grimco.com Product Pages
Grimco.com product pages have recently undergone some substantial changes! Among many other changes, product pages will now feature a product's key features, a more descriptive overview, video content, and a visually impactful Applications section. See the below sections for information on how to use the new features, and what new benefits you can expect to find.
Key Features
One of the main changes to the Grimco.com product pages is the introduction of a new "Key Features" section. Here, you will find the most important, or commonly requested information about the product.

Applications
Using freshly developed icons, Grimco.com now provides a functional section to display the best applications for each product. If you are interested in more products for that application, simply click the icon to go to an all-new results page!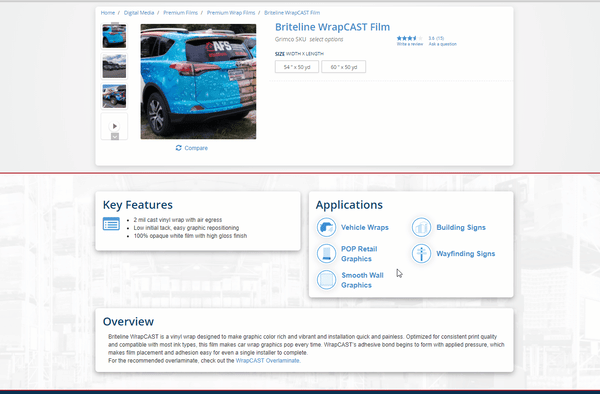 Overview
It's hard to fit an entire product's value into a few bullets. The overview section contains further explanation of key features, construction properties and technologies, fabrication and application information, and any other pertinent information about the product.

Videos
Video content helps show products in use, provides fabrication tips, or compares them to other similar products. Now, videos have their very own section on the product page. To quickly find a product's videos, simply click the video thumbnail in the image carousel or scroll down the page.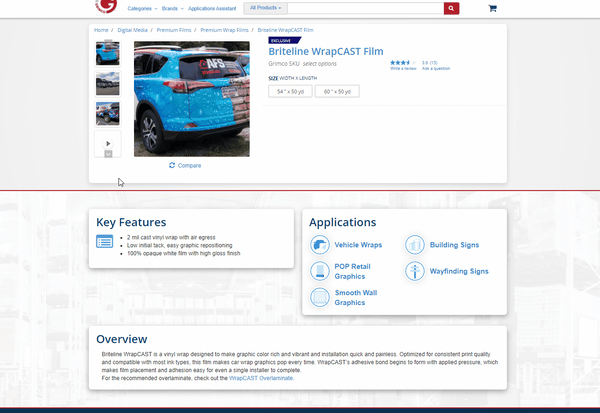 Specifications & Resources
Using interactive dropdown functionality, clear and concise naming, and a new location, the fine details of every product are detailed in the specifications table and supplemental datasheets. Now, these sections are easier to use than ever!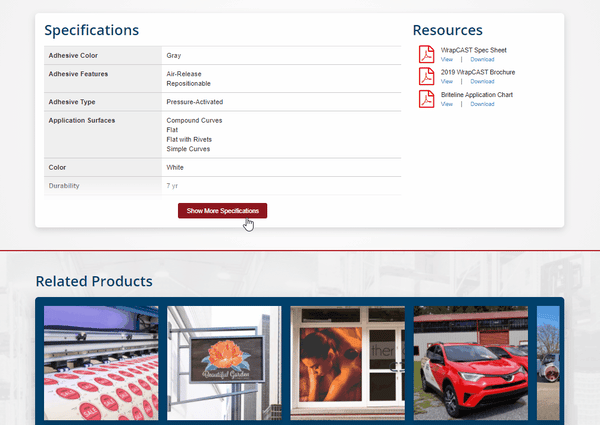 Swatches
For products with multiple color options, it is now easier to show the different products in use. Simply hover over the color swatches and watch the colors change. We've also added the option to show & hide color options to preserve page space and make browsing easier.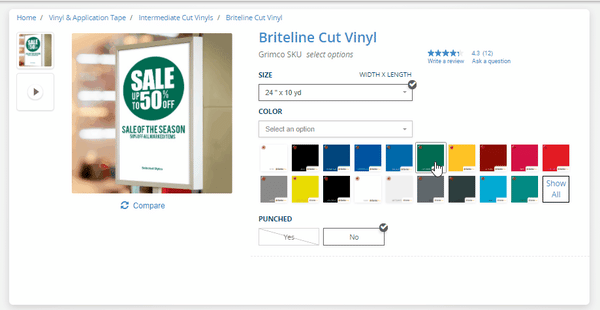 Grimco.com is constantly looking for ways to enhance your shopping experience. Stay tuned to the New Features series from Grimco Connect to hear about all of our future projects too!
Back to All Articles See All New Features Shop Grimco.com▶