Kestrel Series Product Launch
HanleyLED Solutions, a proud member of the Grimco Exclusives family, is excited to announce the launch of their new Kestrel Series! This new series is comprised of a light stick and led module. Both items offer affordability without sacrificing quality and are backed by a 7-year product warranty. These offerings make up HanleyLED's most affordable stick and module solution yet!
The Kestrel Stick
The Kestrel Stick is available in both single-sided and double-sided options, making it a versatile solution that fits any project. The 24 volt High-Efficiency system features 165 lumens per watt to brightly illuminate a sign cabinet.
Available sizes: 24", 30", 36", 42", 48", 60", 64", 72", 84", 96", 108", 117", 120"
Pair the light stick with any of the NEW versatile accessories to make installs fast and easy!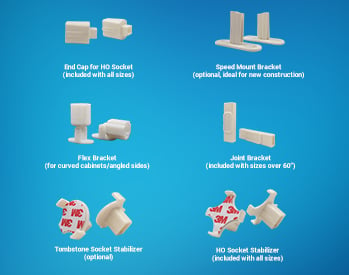 The Kestrel Module
The KS-2100 module makes power loading easy with 1 watt per module. This 12 volt product also features 180° Kestrel Optics and 165 lumens per module, eliminating hot spots with light dispersion.
Available in both Pure White and Cool White, you won't be disappointed by the most affordable, high quality module on the market.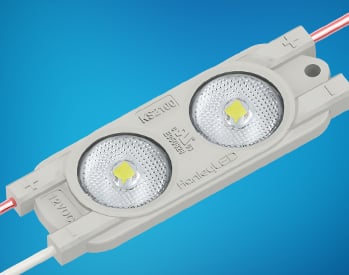 The entire Kestrel Series is defined by bright solutions that save power, time and money. This new series joins a robust catalog of existing channel letter and cabinet solutions. Save now by clicking here!
◀ Back to All Articles Shop Now ▶