As Grimco expands more into the apparel segment of the graphics industry we were excited to be back in Long Beach for out second year exhibiting a the Impressions Expo, formerly ISS, January 17th - January 19th.
Our team had the opportunity to network with innovators in the garment and apparel industry and showcase our Briteline G-FLEX HTV, Epson's F2100 Direct to Garment Printer, Geo Knight DK20S Swing-Away heat press and Graphtec's newest plotter, the CE7000.
We had a great time connecting with customers by leading hands on demonstrations and exchanging production tips and tricks. Attendees had the opportunity to see the production flow of heat transfer decorated garments and printing direct to garment with the Epson F2100 firsthand.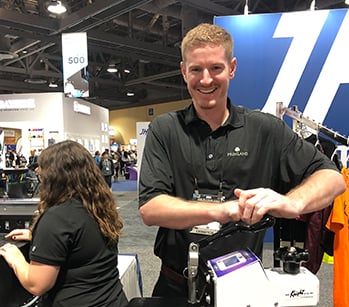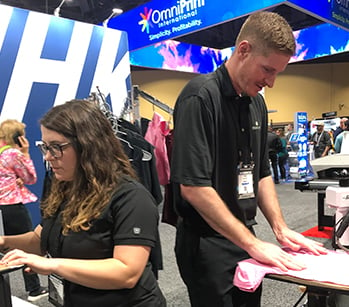 G-FLEX TURBO, with its quick 3-second press time and universal application, proved to be a game changer for workflow and efficiency. While the Epson F2100 offers an affordable and fast solution to creating custom, multi-color graphics for garments.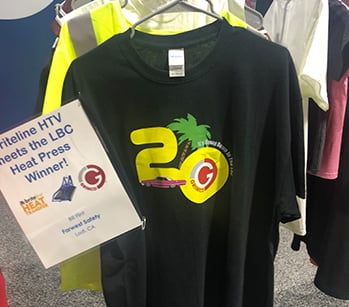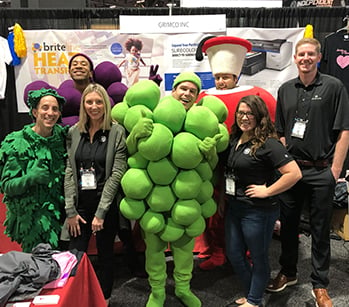 We are grateful for the new connections made this past weekend and are already looking forward to next years show in the LBC!